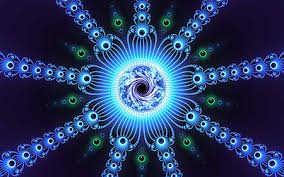 Photographers doing documentary work realize how important the ability to gain access is. When you are trusted by your subjects, that position is a passport that allows you to move freely and shoot freely with minimal impact on the events that take place.
Gaining access is crucial even in at the very basic level, because it is what gets you into a position or creates the opportunities for the sought after visuals. Then as the stakes rise – the more access gained the deeper meaning your visuals can carry.
There are many different ways to gain access (depending on what you want and who your subjects are). Here is how I recently approached Kampung Baharu.
Some research has to be done first, to arm yourself with some background information. I then scout the place out by just walking (a lot of walking) and observing. I start shooting the streets and at the same time opening myself to people who have a story to tell. That usually works to an extent.
But usually not enough if you are searching for something more precise. Last week I had just spoken to an editor of a magazine, she wanted story and pictures about the Malay architecture in Kampung Baharu. That was a bonus because its in-line with KLGTU and it helps build me more content.
I visited Kampung Baharu twice. Once at night and another time during the day. It helps me build my own street contacts and give me a feel for the place. I then thought of the probable contacts I have to Kampung Baharu and by shear 'coincidence' I recalled Rizman (a driver for someone, whom I shot an event for, two weeks ago.) telling me enthusiastically about his father's family currently still living in Kampung Baharu. Right, that is one source, but not enough.
I came across sources two and three the subsequent day. Walking the Kampung Baharu streets, I 'coincidentally' ran into two owners of hard to find intact Malay styled houses (they were just entering into their homes, of which most others have disappeared or are infused with modern construction designs,) and they were welcoming for me to comeback to take pictures and interview them.
That very same day, I ran into my forth source 'coincidentally' yet again. I had brushed past this particular character twice, earlier in the day. Initially it was the longish stares, then quick smiles and nods. Then I bumped into him a third time. He was sitting in a stall just outside his house. He invited me for a drink and past experiences have told me…take the invite…you never know what it may lead you to…so I walked in, smiled and sat down.
Guess who this person turns out to be? The honorary Secretary for the ruling council of Kampung Baharu! Now that blew my mind because instantly I have access to accurate information and can get hooked up with relevant residents through his contacts.
'Coincidences' seem to be a dominant power that helps me gain access wherever I go and whenever I need help. What is this 'coincidence' phenomena? Is it like the meaning it carries…(a chance encounter with no link to cause and effect) or is there something else more mysterious to it? I guess that discussion will be left for another time eh…?
Filed under: Behind It All, Characters, COMMUNITIES, Golden Triangle, Kampung Baharu, Kuala Lumpur, Photography, Photojournalism |